The FSstel 7.3 database contains 31 elements:
Al, B, Bi, C, Ca, Ce, Co, Cr, Cu, Fe, Hf, La, Mg, Mn, Mo, N, O, Nb, Ni, P, Pb, S, Sb, Si, Sn, Ta, Ti, V, W, Zn, Zr
The number of optimized binary systems has been increased to 205 systems (was 140 in 7.2). Many ternary and high order systems have been re-optimized and new systems optimized. The number of stoichiometric compounds has been increased to 437 phases (was 306 in 7.2).
The liquid phase is now described by the Modified Quasichemical Model (MQM). Within this model, many previous optimizations by random mixing model and new optimizations by MQM have been integrated to give more accurate description of the liquid solution in binary, ternary and higher order systems. The deoxidation and desulfurization behavior of liquid steel are well described in this model. For the accurate description of deoxidation of Fe-Ca and Fe-Mg liquid solution, CaO and MgO associate species have been incorporated into the liquid phase.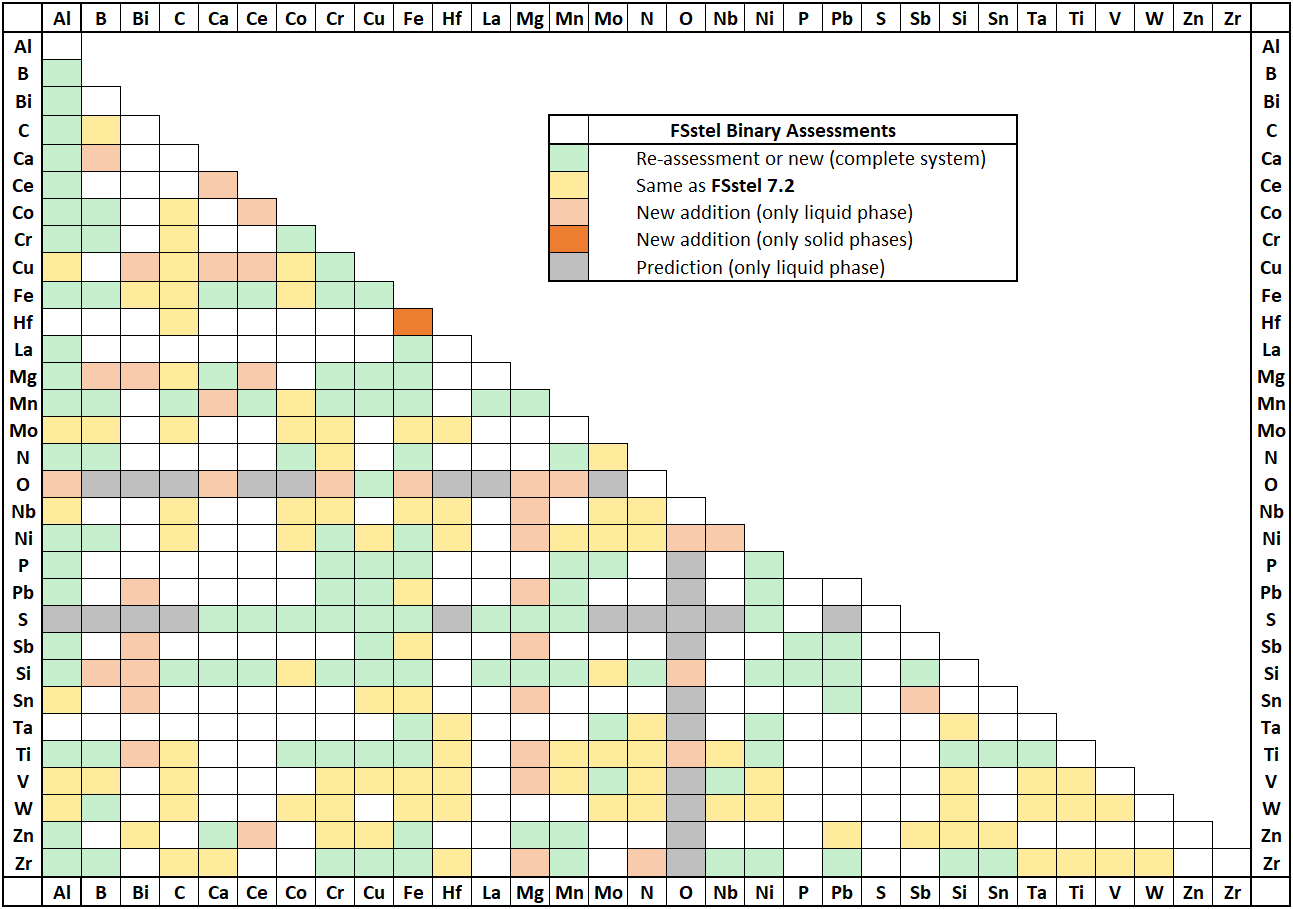 full size
The following systems have been completely re-assessed to reproduce recent experimental data for high alloyed steels and other steel systems: